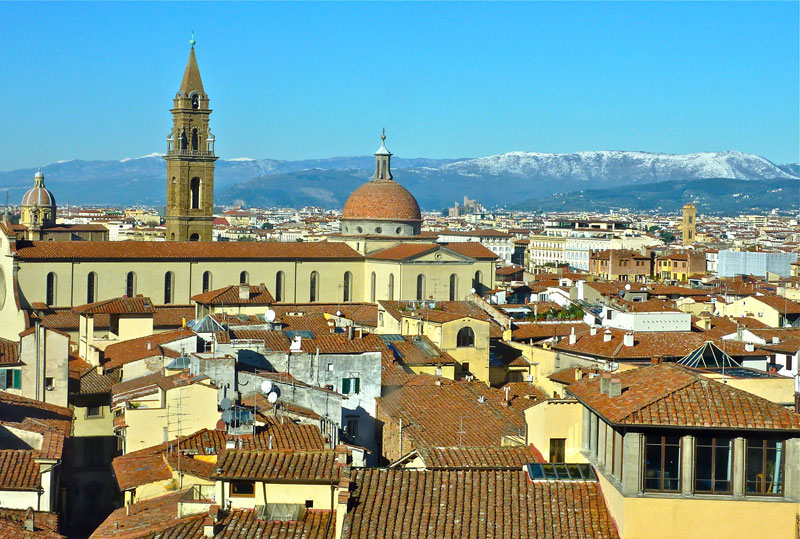 My father (Willie Duminy) was asked to represent  Andante at the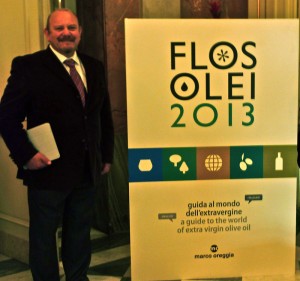 Launch of the International Flos Olei Extra Virgin Olive Oil Guide  in Rome. Accompanying him gave me the long-awaited opportunity to write about the magical food experience of eating extra virgin olive oil in Italy. After all, eating one's oil is the reason why we do any of it – we dedicate our lives to something that is delicious, above all.
Florence
Within twenty-four hours of leaving Cape Town International Airport, we were seated in the medieval, candle-lit dining room of the Baldovino Trattoria in Florence. Glass of Chianti in hand and deeply smug at our good fortune, we feasted on our first Italian meal: griddled zucchini, red pepper and aubergine on a bed of bright purple-veined raddichio leaves with rocket and a trembling orb of fresh buffalo mozzarella. To finish, the salad was topped off with golden splashes of Frantoio Extra Virgin Olive Oil that the owner had pressed himself! The oil was peppery and overflowing with green artichoke notes and tied all the bitterness of the raddichio with the freshness of the vegetables and rocket, while almost mystically bringing the wild earthy, yet luxuriously shy flavours of the mozzarella to the fore! Our eyes lit up as we licked droplets of cool oil from our lips – Finally!!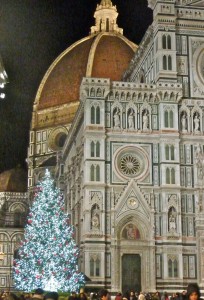 We were very lucky to get a booking at the famous "Teatro del Sale" the following night: the same renowned Italian chef Fabio Picchi runs a more fine-dining restaurant "Cibreo" as well as the Teatro and specializes in traditional Florentine cuisine. Upon making the booking in person, we were told not to eat for the entire day, before arriving promptly at seven, ready to sign up to their exclusive club. Once official members (with membership cards-in-hand), we would be invited to a Florentine feast and a live Stravinsky and Debussy –themed classical performance!
The multi-coursed feast kicked off with a chef popping his head out of the kitchen, ringing a large cowbell and hollering into the dining-room with a description of each dish being presented (all in the most gruffly eloquent Italian I had ever heard). I soon realized that this charmingly triumphant ritual was repeated every time food or drink left the kitchen! From the dining hall (an old refurbished theatre kitted out with wooden tables and antique theatre chairs) we could see through into the kitchen where the furnace-like pizza oven was being pushed to its capacity. Each of the seven or eight chefs had a large one liter bottle of extra virgin olive oil, and they were not afraid to generously lavish each dish with fresh oil as it came out the oven. We ate pork meatballs with capers in a spicily textured extra virgin olive oil, tender but crunchy cauliflower florets in a zesty lemon and olive oil vinaigrette, whole fresh anchovies baked in the furnace, a silky tomato-based squid risotto and fish dishes of every description being served with fresh, cold extra virgin olive oil ladled over each piping-hot serving! We ate polenta and soup and pasta and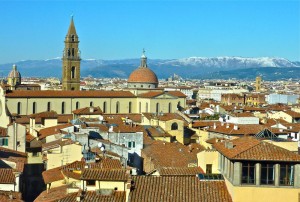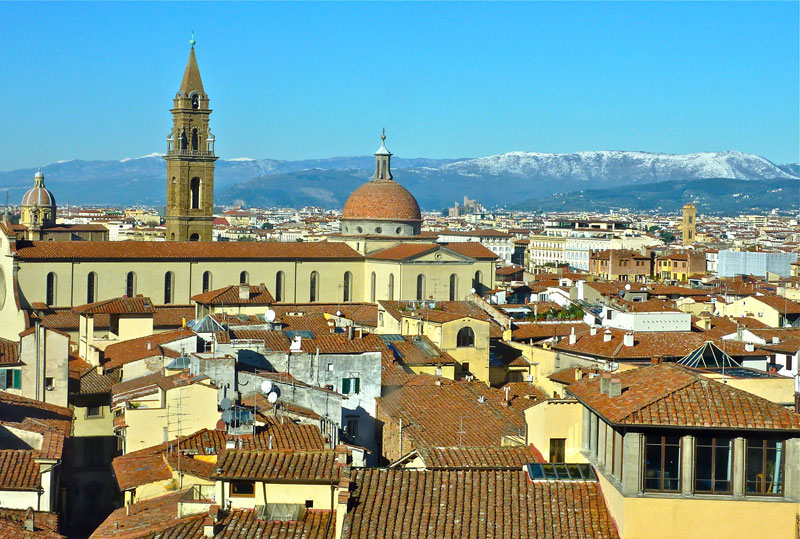 vegetables and bread, none of which was deemed complete without liberally administering languid helpings of olive oil and yet, no two dishes tasted remotely the same. Again, we were adoringly commenting on how versatile extra virgin olive oil is in playing the perfect second fiddle, just as the violinist struck up the first bars of Stravinsky and the (by now, familiar) goose bumps were spreading down my arms.