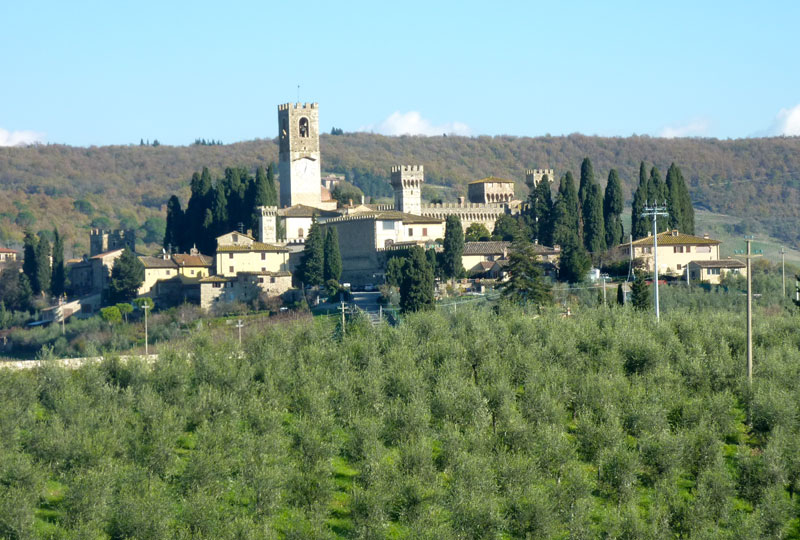 Tavarnelle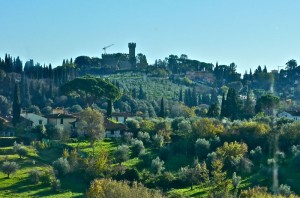 Once we managed to navigate ourselves out of the labyrinthine streets of Florence in a rental car, we intrepidly sailed off into the Tuscan countryside. Our first port of call was with Giorgio Mori at the Toscana Enologica Mori offices and we were generously whisked off to witness a top olive oil producer and scientist in the field, making his own oil whilst conducting cutting edge experiments on the finished product! Professor Alessandro Parenti (published at various online sites including, www.researchgate.net, www.agroengineering.org and www.unifi.it) was in the middle of testing oil, as it came out of the press, to see how much oxygen was trapped in suspension. Industriously, his assistants were then pumping Nitrogen through the oil as it was being filtered and then retesting the same oil to see how much oxygen had been successfully removed. Not a great chemist myself, he explained the principles to us very simply: oxygen makes oil oxidize which makes it rancid and therefore taste remarkably much like an old dustbin bag. Oxygen comes into contact with olive oil in two main ways; one is with the surface area of the oil and the other is by oxygen trapped in the oil during the pressing process (this type of contact with oil is the most damaging to its shelf-life). One of the techniques producers use to minimize contact with the air is to cover the oil with a nitrogen blanket when storing in stainless steel tanks (before bottling). His goal was to see how efficient nitrogen would be at bonding with the oxygen molecules suspended in the oil and then bubbling them up and out into the air, instead of just blanketing the surface with it. Unfortunately, the bubbles of nitrogen bond with some aromatic compounds too and thus the process removes some of the flavour along with the oxygen. It was this conundrum that was being addressed when we arrived. Nevertheless, it was sensational to witness a part-press-part-laboratory in the process of getting closer to the olive oil makers' holy grail: a full-flavoured extra virgin olive oil that is safe from oxidisation!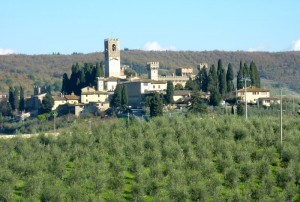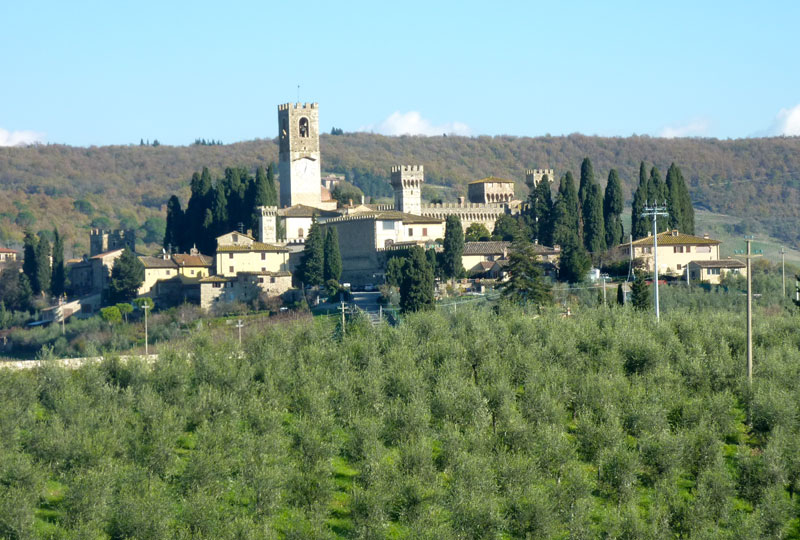 We stepped outside into the crisp Tuscan dusk, where we were both offered a taster of a very special Frantoio and Lechino oil Prof Parenti had made two weeks earlier: it was pungent yet light and had playful green, vegetative notes with an effortless balance on the palate. The best part about it, however, was the reverence with which the tasting ritual was treated. The human expertise and industry committed to pressing oil with integrity is tireless and somewhat frenetic, but when the gold-tinged emerald juice was poured into a cup, the energy changed immediately. It was as if we were in the eye of a storm and everyone seemed to understand that the tasting of oil required a certain degree of quiet concentration, sensorial clarity and undistracted analysis. Just for a moment, we slurped and were still. There was silence as the artichokes burst through the pores on my tongue and then were instantly tingling with the crisp and coy chives, followed by an almost imperceptible warming of liquid almond washing down my throat and ending in a grand burst of heat and pepper. And then, we could all hear the press droning and the workers chatting: the tasting session had come to an end and the bustling sense of urgency was, once more, restored!
The Mori's treated us to a seafood feast for lunch the following day, but first we tasted several of Italy's top oils, many of which would not be appropriate with the delicate and sweet oceanic fare on the way: From raw pine-nutty nochellara oils to the unmistakable dandelion and green tomato characteristics of the tonda iblea; to blends that evoked green bananas, the smell of honey and the bitter tannin of hazelnut skins on the palate; and blends of frantoio and lechino bursting with chicory and watercress that exploded with green chili piquancy into your brain and sent endorphins rippling in waves through your scalp and down your back. Tasting the oils acted as both a conversation starter and piqued our appetites like no aperitif could (or should, especially not at midday)! Soon we were fully immersed in yet another multi-course, Florentine festival of delicacies, fresh bottles of olive oil in-hand.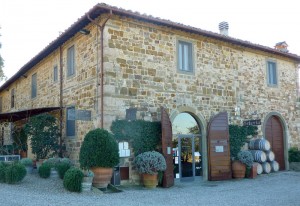 We were also privileged enough to eat lunch at a Michelin star restaurant in Badia di Passignano, called Osteria di Passignano, where we were totally blown away by the subtly brilliant use of extra virgin olive oils in every one of our courses – whether in natural fluid form, gel, emulsion, foam or dust. We were delighted even further to meet the Head Chef, Matia Barciulli, who expressed his passion for extra virgin olive oil and his commitment to educating diners and foodies about how to pair oil with food, with the same level of care and precision that is lavished on wine. We couldn't agree more!